Most commercial composters understand firsthand the challenges that come with removing contaminants from compost. These challenges can range from development of a successful, ongoing contaminant removal process to navigating the various regulations that dictate how materials are to be recycled or disposed of.
The Problem With Compost Contamination
"When it comes to contamination removal, some composters believe that one machine will fix everything and then all contamination problems will go away," says Todd Dunderdale, Certified Compost Professional (CCP™) and Western Senior Area Sales Manager of Viably (formerly Komptech Americas.) "However, clean compost is not a one-step process. Every time compost is touched within the process, there's either an opportunity to remove contaminants or make the contamination problem worse."
Thanks to advancements in composting technology and industry-wide focus on compost education, organics waste recycling professionals are seeing new opportunities to tackle contamination while also streamlining processes.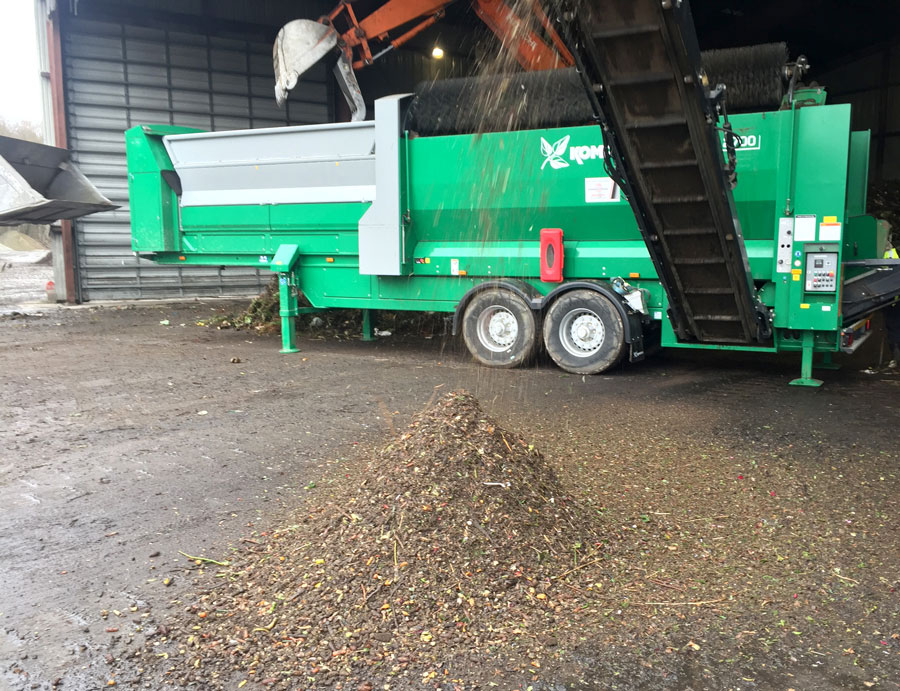 "Compost contamination is an ongoing battle that must be fought at every step of the process. There is no single answer or solution. We also can't leave the problem for composters, haulers or recyclers to solve. It takes all of us to combat contamination," says Dunderdale.
Looking to the Industry Experts
This year at Virtual COMPOST2021, the US Composting Council's annual conference and trade show, Todd Dunderdale will deliver a live presentation on "Contamination Removal From Compost". Attendees of COMPOST2021 can watch Todd's presentation online on Wednesday, January 27 from 3:00pm–4:15pm EST.
"In my presentation I will be discussing the overall process of removing compost contaminants and the best composting practices and equipment to support that process," says Todd Dunderdale. "Once composters identify the contamination issues they're facing, we can address how contaminants are getting into their compost and work to prevent it from happening."
"Compost contamination is an ongoing battle that must be fought at every step of the process."
— Todd Dunderdale, CCP™
Todd Dunderdale has served the organics waste industry for over 20 years, delivering over 200 equipment solutions into the solid waste and organics waste industries. In addition, Todd has also received his Certified Composting Professional™ credential from the USCC Certification Commission. The CCP credential demonstrates that recipients have met specified criteria and achieved a level of understanding of and familiarity with compost manufacturing practices.
"It's very important to understand the composting process especially if you are going to supply equipment and address the needs of customers. You need to understand what the application is, and the certification provides you with that credential," says Dunderdale.
For more information about the US Composting Council and the COMPOST2021 conference visit:
https://www.compostingcouncil.org