As a result of the pandemic, commercial mulch producers are experiencing higher market demand for their products which has driven them to increase efficiencies and cut costs, all while maintaining a high-quality standard.

When the COVID-19 pandemic exploded in the Spring of 2020, many homeowners found themselves working from home for an extended time. For many, this meant a temporary end to long work commutes and more time becoming available to tackle long-ignored projects around the house. As a result, DIY home improvement, including landscape projects, suddenly rose, producing a spike in demand for mulch producers across the country.
"Across the board, commercial mulch producers have been scrambling to keep up with the increased consumer demand," says Kevin Yuncker, Senior Area Sales Manager at Viably (formerly Komptech Americas.) "It's become critical for them to find ways to increase production rates while maintaining high-quality output."
The Solution Is In The Stars
Many large-scale mulch operations cannot increase throughput without sacrificing quality, especially when separating materials during production. As a result, they grind materials multiple times, which generates high levels of fines in the process. Not only does double or triple grinding add significant fuel costs, which reduce a mulch producer's bottom line, but added fines equate to significantly higher colorant costs. By introducing star screen technology into their process, mulch producers improve production, save money and maintain or improve mulch product quality at the same time.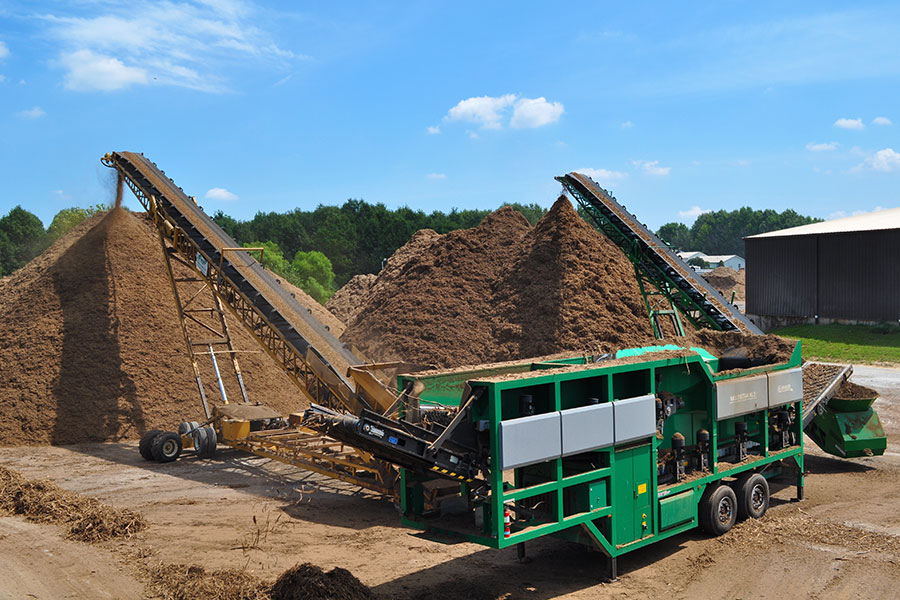 "With the Komptech Multistar XL3 star screen, mulch producers can produce up to 80% of the finished double or triple grind product after only a single grind," says Kevin Yuncker. "This results in increased yield and production cost efficiency while maintaining a very consistent output of high-quality mulch."
Cut Colorant Costs By Controlling Fines
Colored mulch is a high-demand product with tremendous profit opportunities for mulch producers when production costs remain relatively low. Consumers appreciate colored mulch both for its decorative value and longevity. However, many mulch producers are unable to fully control the fines in their output. When fines increase, so do mulch colorant costs.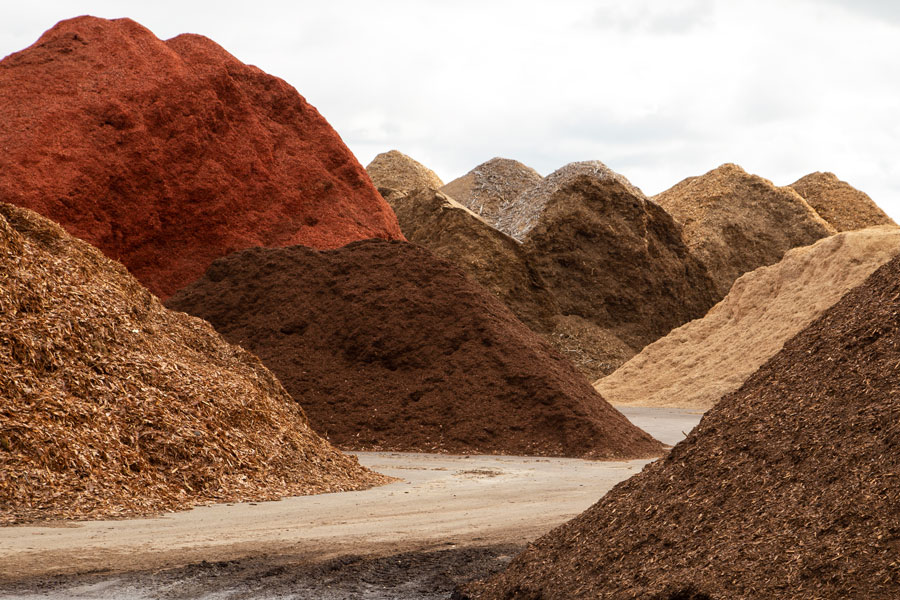 "The finer the mulch, the more colorant will be required," says Yuncker. "The Multistar XL3 is the best mulch screener on the market for producing a consistent, high-quality mulch product at high production rates while simultaneously controlling the fines. Decreased fines equate to less colorant needed, saving mulch producers a significant amount of money each year."
According to Yuncker, the Multistar XL3 star screen can save large-scale mulch operations up to 30% annually on colorant expenses just by controlling the fines fraction. He also mentioned that bagging operations could save up to 30% on colorant and an additional 30% on trucking expenses due to decreases in weight per bag.
Pump Up Profits By Reducing Fuel Consumption
According to the U.S. Energy Information Administration, since late Spring 2020, diesel gas prices have been steadily increasing, with prices near $3.37 per gallon in September 2021. In addition, with most horizontal grinders consuming between 40 to 60 gallons per hour, hourly grinding fuel costs are now reaching over $200 per hour! As a result, mulch producers are looking for an alternative to reduce fuel consumption.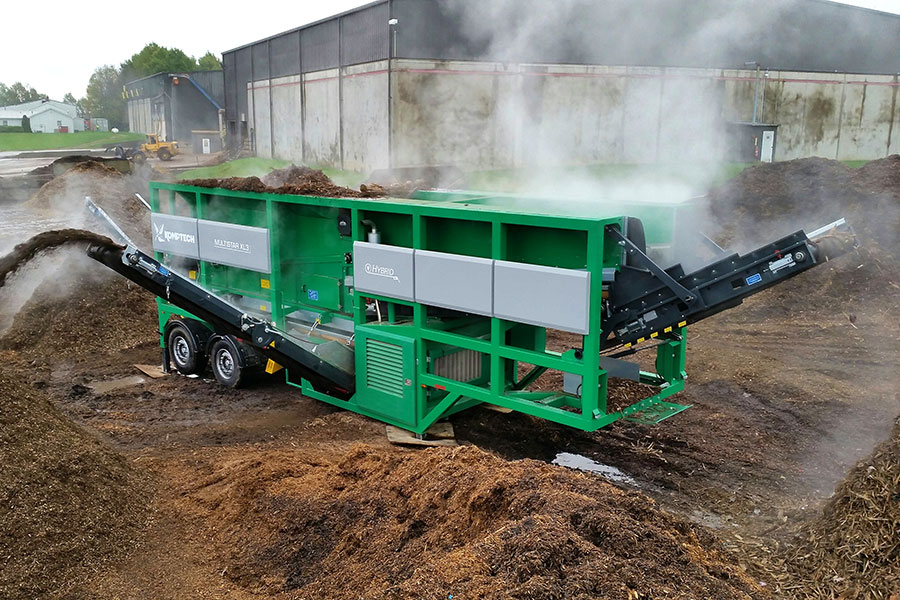 The Multistar XL3 is one of the most efficient mulch screeners on the market, burning less than 2 gallons of fuel per hour. In addition, the XL3's hybrid capabilities enable it to be powered by either an onboard diesel generator or grid electricity.
Being highly configurable to suit almost any output size, the XL3 can produce up to 80% of finished mulch product at a throughput rate of up to 400 yd3 per hour, eliminating the need to double or triple grind. The result is that mulch producers generate a finished, double or triple grind mulch product much more efficiently at a lower cost.
Leverage Mulch Industry Expertise
Since 1972, the Mulch and Soil Council (MSC) has served as the principal voice and advocate for all producers of horticultural mulches, consumer potting soils, and commercial growing media. Viably (formerly Komptech Americas) is a proud member and long-time supporter of the association's mission to define quality products and promote a fair marketplace within the industry.
From September 21–23, 2021, the 50th Mulch and Soil Council Annual Meeting takes place in Memphis, TN. At this event, mulch solution experts Garrett Lapsys and Keith Bartron will be exhibiting in the Viably (formerly Komptech Americas) booth. Throughout the event, attendees will be able to stop by the booth and speak one-on-one with our mulch solution experts to discover how star screen technology delivers more efficient mulch production with lowered costs.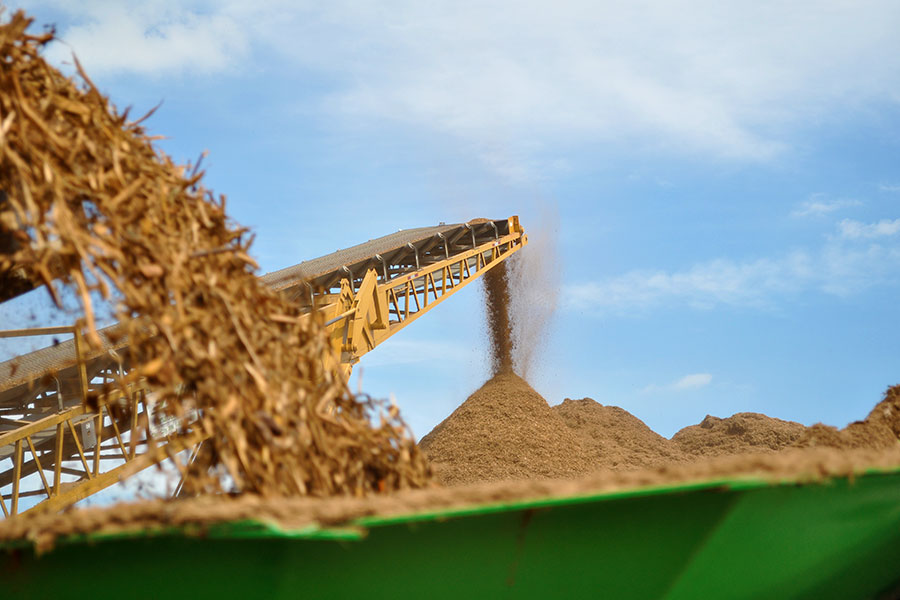 Commercial mulch producers must continue to transform their processes and evolve to meet the ever-changing demands of the mulch market. Variables such as feedstock supply, consumer colorant preferences, and packaging options will continue to fluctuate. Staying aware of market variables and adapting to trends by leveraging advanced mulch production technologies will be vital to remaining profitable into the future.
For More Information
To learn more about the Mulch & Soil Council and details about the 2021 Annual Meeting, please visit their website at www.mulchandsoilcouncil.org.