An increased number of states are taking steps to divert food waste from landfills. New Jersey recently passed a food waste recycling law to address the state's problem. This law will be one of many topics discussed at the Organics Waste Management Summit 2021.
Food waste in America is a multi-faceted problem. Each year, millions of pounds of quality, safe-to-eat foods go to waste while millions of people struggle with ongoing hunger and nutritional deficiencies. In addition, much of the wasted food is disposed of into landfills, producing harmful methane gas as it decomposes.
Although efforts to reduce food waste and increase food waste recycling continue to grow and gain momentum, it remains one of the largest material categories within our national waste stream. According to the Environmental Protection Agency (EPA), in 2018, food waste comprised nearly 22 percent of the total landfilled municipal solid waste (MSW) in the United States.
To help address the state's food waste problem, New Jersey Governor Phil Murphy signed Bill A2371 into law in March 2020. The new law requires those who produce more than 52 tons of food waste per year in New Jersey to separate and recycle the material. The law goes into effect in October 2021. It will mainly apply to food production and distribution companies, restaurants, hospitals, prisons and other facilities where large amounts of food are generated and potentially discarded. In addition, the new law will help divert food waste from landfills or from being incinerated.
Looking to Organics Waste Experts
New Jersey is the latest of several states that have taken food waste issues seriously and executed action steps. However, despite the expected benefits from the new law, additional efforts are still needed to ensure food waste recycling and reduction happens successfully over the long term.
On October 27th, commercial composters, organics waste professionals, waste haulers, academics and community organizations from around New Jersey will meet at the 3rd Annual Organics Waste Management Summit 2021. Presented by the New Jersey Composting Council, the Summit will feature various industry speakers and discussion panels focused on organic waste recycling trends, technologies and management practices.
"The recent legislation is a step in the right direction in addressing the food waste issue in New Jersey," says Keith Bartron, Area Sales Manager at Viably (formerly Komptech Americas.) "The upcoming Organics Waste Summit is a great opportunity for compost professionals to not only learn more about this law but also how they can implement more sustainable practices into their commercial composting operations."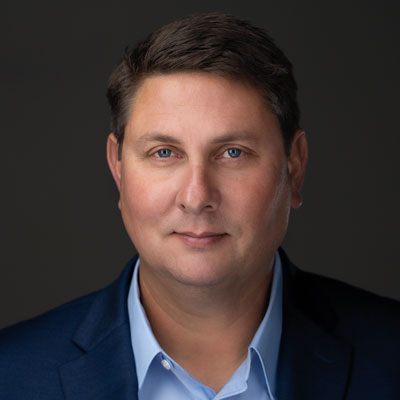 In addition to speakers and panels, the Summit will also feature vendor exhibitions and networking opportunities throughout the day. At our exhibit booth, Summit attendees can speak one-on-one with Keith Bartron, one of the company's composting technology experts, to discover how Komptech's equipment technologies can deliver a more efficient production process for commercial composters.
New Jersey is one of several states setting a course for an even more environmentally sustainable future. As more states, municipalities and businesses begin to implement sustainable management practices, leveraging advanced compost production technologies will be vital for commercial composters to remain profitable moving into the future.
To learn more about the New Jersey Composting Council and details about the Organics Waste Management Summit visit: https://njcomposting.com.
---
EVENT NAME:
Organics Waste Management Summit 2021
DATE/TIME:
October 27, 2021 / 8:15 am – 5:00 pm
VENUE/LOCATION:
Rutgers Eco Complex
1200 Florence Columbus Rd, Fieldsboro, NJ 08505