After years of struggling to avoid monetary losses, Billeye Rabbe, CEO of Prairieland Solid Waste Facility in Minnesota, analyzed costs and made processes more profitable with the help of a Terminator 6000 waste shredder.
As the CEO of a waste disposal company, Billeye Rabbe has a slightly unusual resume. She actually began her career as a college instructor of business administration studies. In 1990, while working at the University of Minnesota, she came into contact with Prairieland Solid Waste Management. Her specialization with the University was Environment and Natural Resources, and she became aware that there was no one offering education on the solid waste treatment done by the Prairieland facility. Through her job with the University, she was able to provide that component for the counties served by Prairieland. It was this connection and the resulting trust that led to her being hired in 2013 to solve the company's business problems and get it back on a sound footing. Billeye thrives in this challenging field.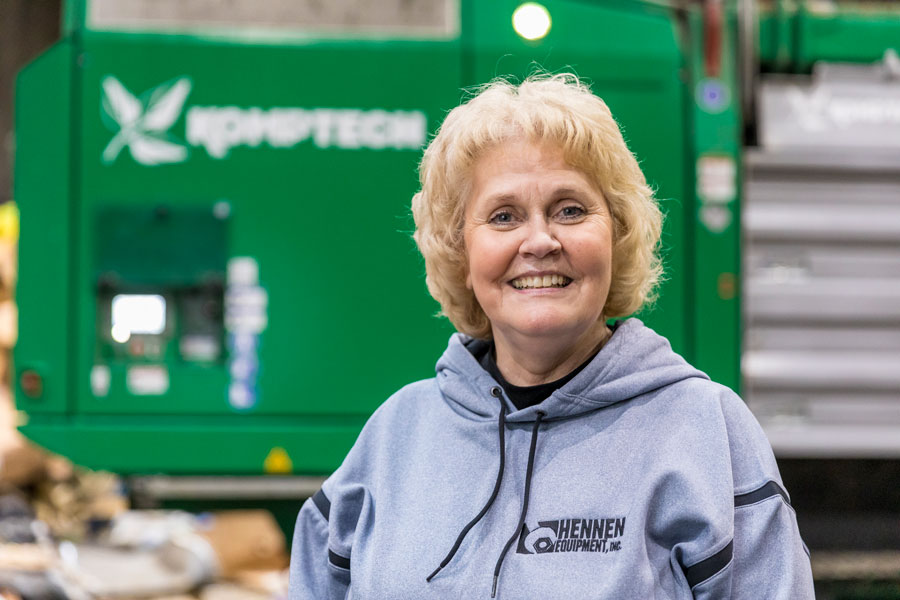 "I come from a farming background and can keep up. I've had all the training needed to use all of our equipment, and I have no problem getting my hands dirty," she says with a grin.
A Turnaround in Many Areas
When Billeye took on management of the Prairieland Solid Waste Management facility, the company was deep in the red and getting deeper every month. A precise cost analysis showed where the losses were coming from and Billeye went to work to correct them. To decrease energy costs, she upgraded the lighting and ventilation throughout the facility's hall areas. Furthermore, frequent unplanned equipment downtime was generating maintenance and repair costs of several thousand dollars monthly. This was a problem that could only be solved with an investment in a new single-shaft waste shredder.
Massive Cost Savings With the Terminator 6000 SD
The company chose to purchase a single-shaft shredder– the Komptech Terminator 6000 SD with XXF shredding unit. This machine is designed to produce very high-quality output material.
"That makes all the difference in our business," explains Billeye Rabbe. "Now we can make market-ready RDF in just a single step."
This refuse derived fuel (RDF) is a mixture of shredded waste of various fractions with high caloric value.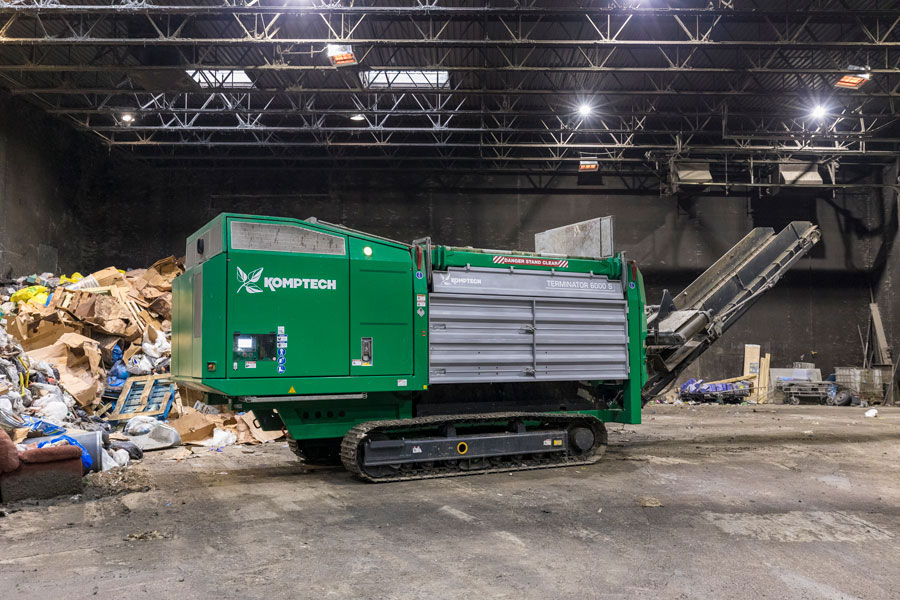 "Thanks to the Terminator, we don't need to do a second shredding run, which saves us a tremendous amount from the reduced energy and maintenance costs alone," says Rabbe, adding, "Getting a new shredder was the single step that gave us the greatest cost savings in our entire upgrading process."
Over 90% Maximum Reclamation Quota
With the help of the Terminator shredder, Prairieland Solid Waste Management converts 90 percent of the material it receives – household, bulky and commercial waste – into RDF that is used to generate energy in a nearby power plant. The remaining 10 percent consists of contrary-heavy material that cannot be reclaimed, and so is landfilled.
Good Numbers and a Good Feeling
"For a successful company in our industry, it's very important to have a high-performance machine park with a supplier you can depend on," says Billeye Rabbe confidently.
Hennen Equipment, Viably's Komptech dealer and sales and service partner for Minnesota, made a strong impression.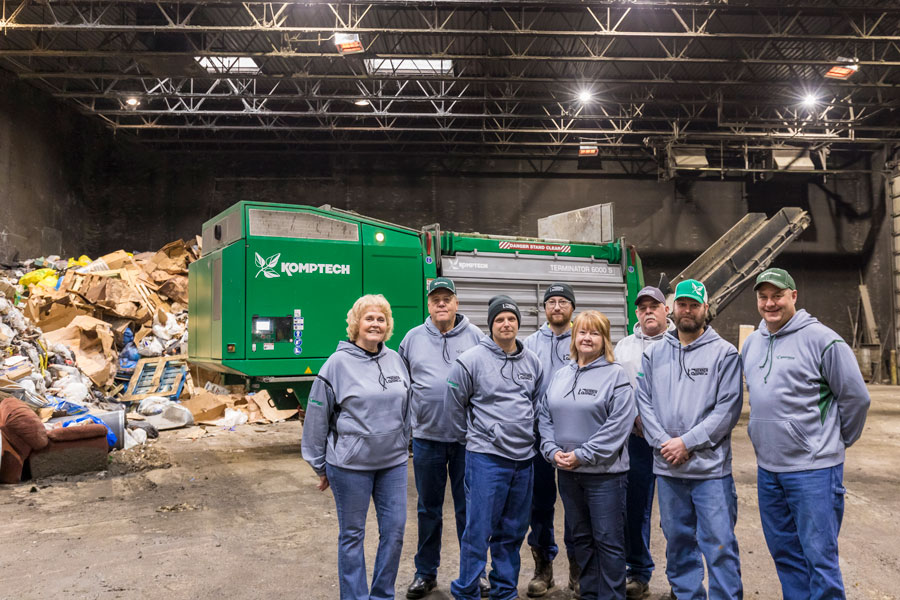 "We had terrible problems with our old shredding machine, so I went looking for alternatives. After brief research I found Hennen Equipment. When I contacted them, Brad Kiecker, the responsible sales rep, called me back the same day to set up a meeting. Within a week he set up a machine demonstration at our site and made a proposal for a Terminator 6000 SD plus taking back our old machine," says Billeye.
She praises the customer focus and commitment of owner Keith Hennen. Billye also attributes the success of the Prairieland Solid Waste Management facility to her team.
"To be able to do all these things, you need the right people and the full support of top management," Billeye said.
She'll continue to count on them for the next year or two until she goes into well-deserved retirement, after handing over the company with good numbers and a good feeling.