The following article was written by Howard Fiedler, VP of Sales at Sparta Manufacturing

With a new year comes the customary search for better ways to work, live, and love. The recycling experts at Sparta Manufacturing and Viably (formerly Komptech Americas) can help you with the first! Good luck with the others.
Charged with giving the annual presentation at the C&D World Conference on what's new in C&D recycling, it forced us every year to take a hard look at what changed, and what didn't. In an industry where recycling once consisted of hand picking on the ground, then next using a portable screen and sort line, we've come a long way baby! But change didn't come quick, or easy…
By nature, the C&D stream is infinitely variable, as you're reminded when watching bulky cardboard, wood of all sizes and types, scrap metal, concrete, tarps, carpets, shingles, film, the occasional toilet and the odd snake pass by you on the C&D sort line. There's never a dull moment in C&D recycling!
The Upgrades Before the Breakthrough
In the quest to mechanize the sorting process, we first tackled the lower hanging fruit, as many of you know. We screened out fines and added a magnet to capture the small and valuable metals. Then we split the oversize stream onto two (A & B) lines and added magnets and air separators on the medium size B line. This helped mechanize the recovery of valuable medium size metals and to keep heavy aggregates out of the residuals going to the landfill. Good progress for sure, but for most, it stopped there.
Then along came the game-changing Komptech Ballistor. This heavy-duty ballistic separator is the heart of Sparta's next-generation 'clean stream' C&D recycling system. With the Ballistor, life on the C&D sort line (and recyclers' bottom lines) has been unrecognizably improved.
When watching these next-generation Sparta C&D lines run, we often hear mumblings of 'where are all the people? Where'd all the trash go? What am I missing?'
The Backstory
Mechanically separating recyclables from the oversize stream has long been the holy grail for C&D recycling system providers and recyclers alike. While most just accepted it as an impossibility, the engineers at Komptech (Sparta's partner in the quest to optimize its fully integrated C&D recycling systems) tackled the challenge head-on and succeeded. Introducing the Ballistor.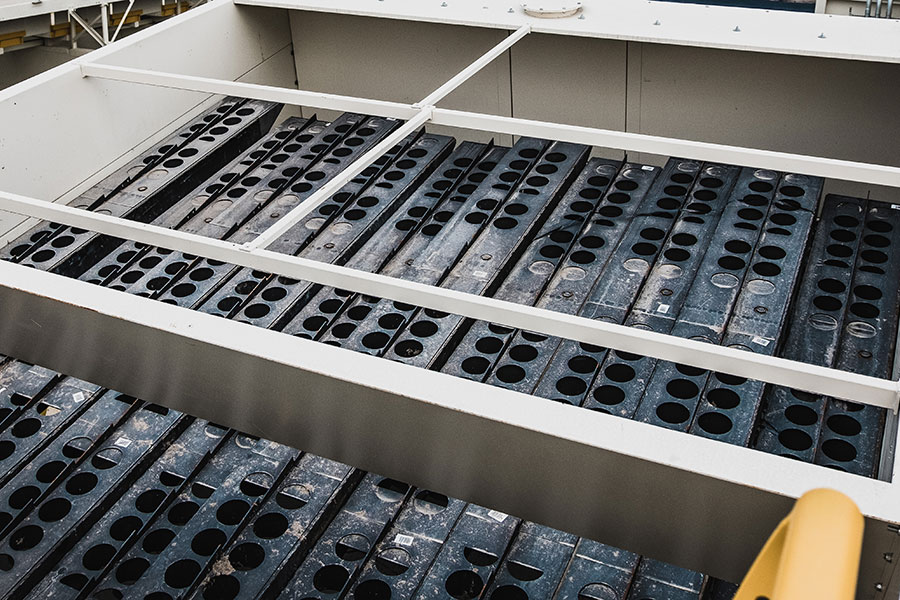 Its physical size and robustness leaves no one in doubt that Komptech's ballistic separator was developed for the North American C&D recycling market. Sized at 14' wide x 20' long, with 10 beefy, aggressively shuffling paddles with holes, the Ballistor consistently achieves what all have said simply couldn't be done…performing two valuable jobs in one pass.
While the Ballistor is separating large from small material (like a primary screen), it is also invaluably separating the majority of the trash from the majority of the good materials, before it even gets to the sort lines! This helps slash the number of sorters needed on the line. Wait, what?
Game-Changing…
It almost looks too good to be true. Here are a few tell-tale signs that Sparta Manufacturing and Viably have introduced a new era in C&D recycling that is game-changing to your operation and recycling system's return on investment. At least half of your labor is no longer needed. You'll secretly wonder how the hell did that metal get so clean and did that magnet really capture all of that? Can those handful of sorters really do everything I need? How did 90% of the good stuff get on this one uniformly flowing line?
The answer…someone was listening and did something about it. Funny enough, the Komptech ballistic breakthrough came from preparing the ideal C&D sorting stream for robotic sorting with the ZenRobotics Heavy Picker. It turns out that this ideal material prep/flow on the primary sort line is game-changing for manual sorters, so much so that only half or less are needed!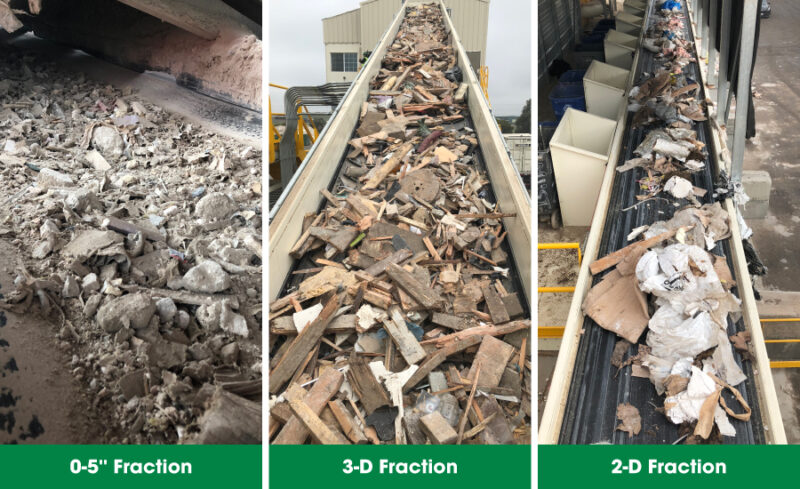 The fact that the ballistic separator can continually, mechanically separate and divert large film plastic, tarp, carpet, bulky OCC, and nearly all trash consistently, amazes every viewer no matter their number of years in this challenging business. Yes, the 3D (primary) sort line with nearly all the good stuff always looks this good—candid camera is not filming.
Seeing Is Believing
As screening, density separating and sorting is ultimately only as good as the front-end preparation, you'll really have to see the Komptech ballistic separator in operation with your own eyes. The good news is that the number of these style ballistic separator-based Sparta C&D systems in the US and Canada is multiplying!
Two high profile Ballistor-based C&D systems are located at Recon Services in Austin, TX and Zanker Recycling in San Jose, CA. They are now being joined by additional Ballistor-based Sparta C&D recycling systems in New England, the southeast and northwestern United States and Canada.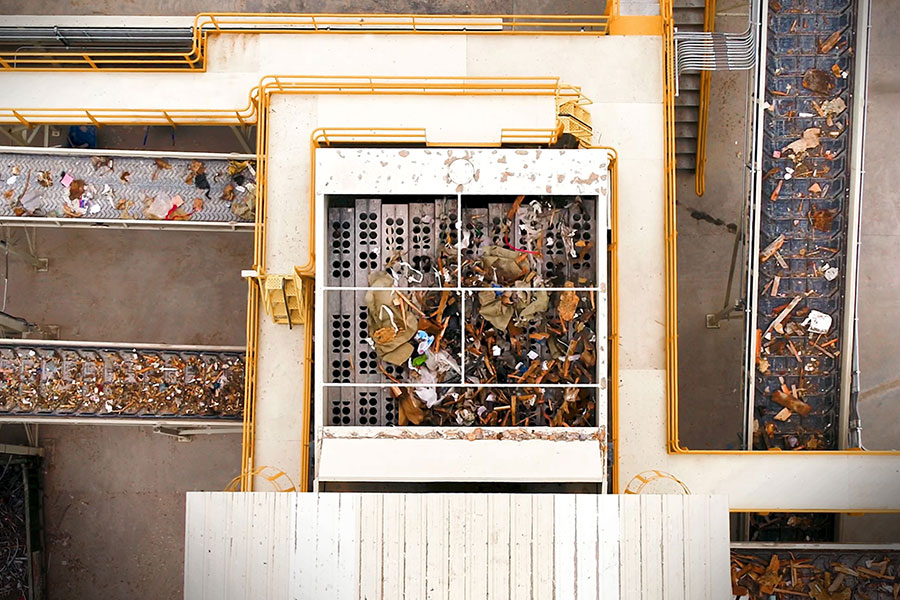 Seeing is believing in this business. The exciting news is that this year's upcoming live CDRA World C&D Recycling Conference will be held in Austin, TX the last week of March 2021. A highlight of this national C&D recycling show will feature a facility tour of Recon Services, who has been running their ballistic separator (fed by their Komptech Terminator shredder) for the past few years and they're proud to show it off.
"I get a lot of visitors every year," says Walter Biel, owner of Recon Services. "And I always get the same question from every one of them who comes to see my robots on the sort line: what the hell is doing such an amazing job on the front end preparing the material feeding these robots? After a double or triple take, they get it real quick."
Its name is Ballistor. Come to the CDRA 2021 World C&D Recycling Conference in Austin to see the machine behind the curtain. You'll discover how your life and bottom line in your C&D recycling business can be transformed in 2021.
—
ABOUT SPARTA MANUFACTURING
Sparta Manufacturing designs, manufactures, integrates and installs ballistic separator-based C&D systems throughout North America and is proud to help revolutionize C&D recycling.
Learn more at https://www.spartaway.com.