Viably (formerly Komptech Americas) is pleased to welcome Hana Previte as the Marketing and Inside Specialist. Hana brings a diverse knowledge and expertise in digital and social media marketing. She most recently held a Social Media and Graphic Design Intern role for a full service digital marketing agency. Her position entailed writing various blogs to drive SEO value, newsletters, social media content and video scripts for various clients in the real estate and construction industry.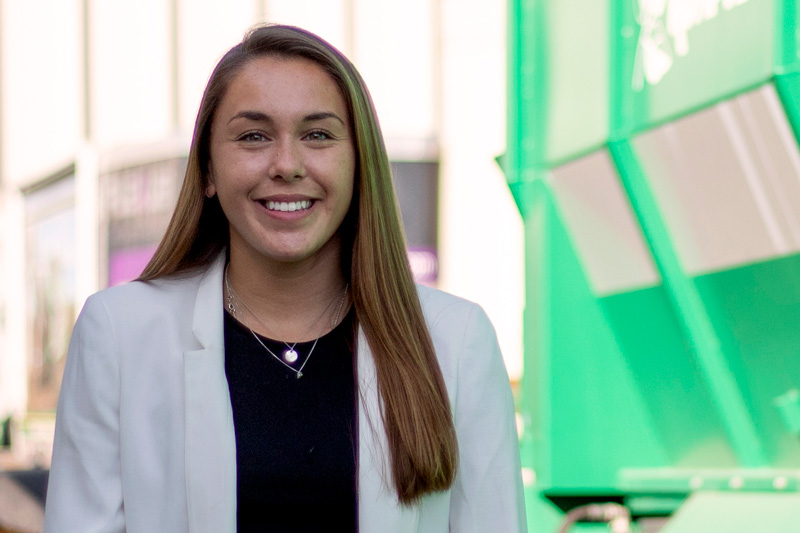 "I am very excited to join the Marketing team," said Hana. "I am eager to gain valuable knowledge about the waste and recycling industry while also establishing connections with the with the local Denver, and remote, team members."
Hana recently graduated Magna Cum Laude from Elon University with a Bachelor of Arts in Strategic Communications and a minor in Business Administration. During her time at Elon, she served as the Team Leader of Elon University Campus Recreation and Wellness where she oversaw all communication distribution across twelve program areas. In this role, she led a team of eight students in the creation and implementation of all RecWell marketing strategies. Previously to her team leader role, she was the RecWell Social Media Assistant where she promoted RecWell services across all social media platforms.
"I hope to utilize the transferable skills I have learned through my past experiences as a team member and leader to assist Viably (formerly Komptech Americas) in their marketing efforts."
Viably (formerly Komptech Americas) looks forward to leveraging Hana's talents and knowledge.